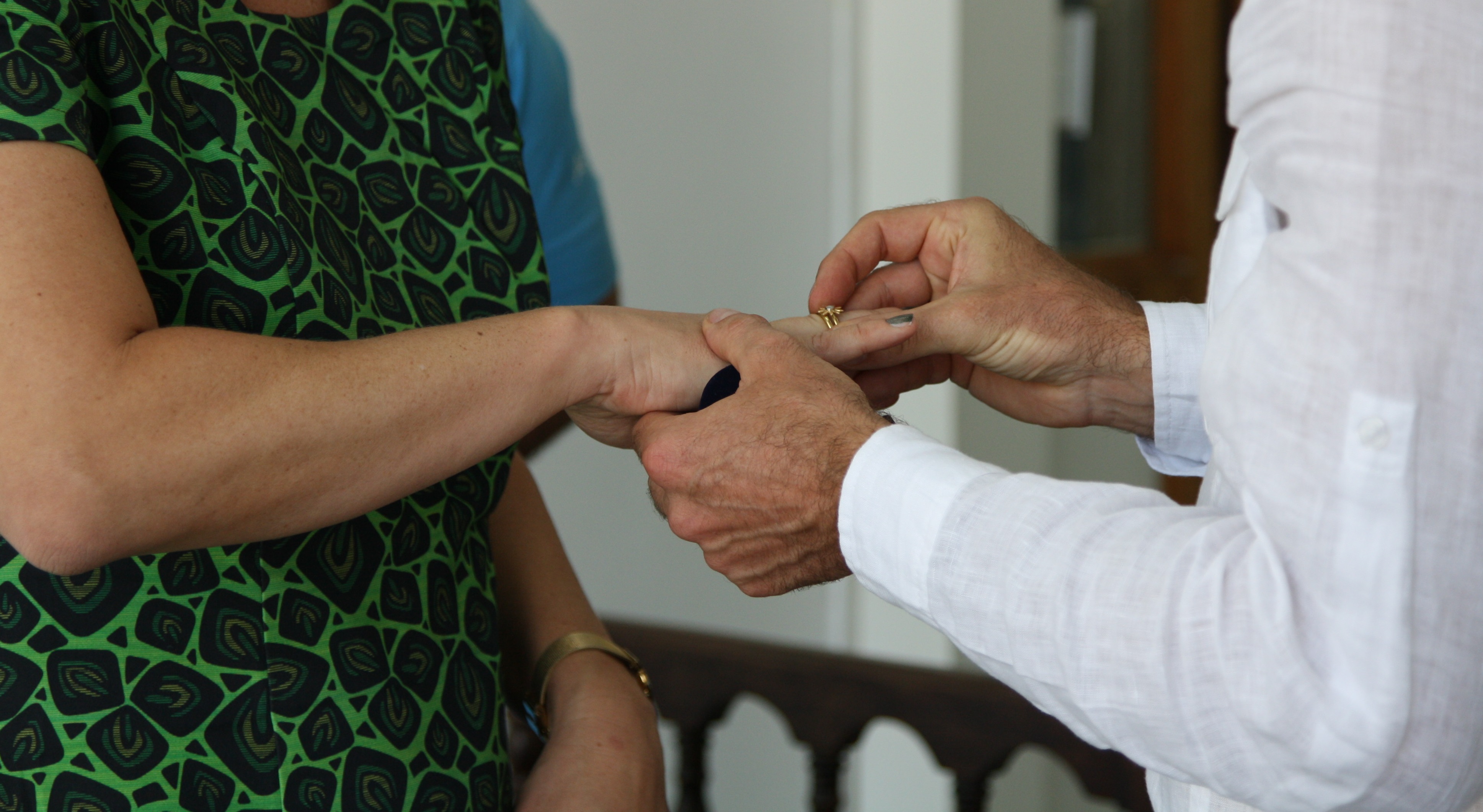 🇬🇧 GG: It is done – we are married. In Ushuaia. Today! There were only minor hindrances, but all in all, everything went very well, and it was really, really nice! Our preparations took about one hour. Nothing fancy. The only extravagance was that I wanted a chaplet hairstyle. Joe wore a white shirt, black pants, polished shoes. I took a green dress (fitting green finger nails I prepared yesterday), a hint of make up, and went to a hairdresser's shop.
There I showed a picture of the braided hairstyle I wished (which isvery popular at the moment in Europe). The young women there looked at the picture and started to discuss. Then they sent me to a beefy, tattooed guy who took care of my special request. My hair is rather thin, but I have much of it. The guy told me, that he is not used if this kind of hair. But he tried his best, and the result was good.
For those who are interested in the minor hindrances, I write the following paragraph, the others can skip to the next one. We arrived at noon downtown at the city hall, where the registro civil has an official room for matrimonials. One of our witnesses, Luciana, was already waiting there and she showed us a paper hanging on the door with the information, that exceptionally all matrimonials scheduled for March, 4th, will take place in the 'ordinary' registro civil.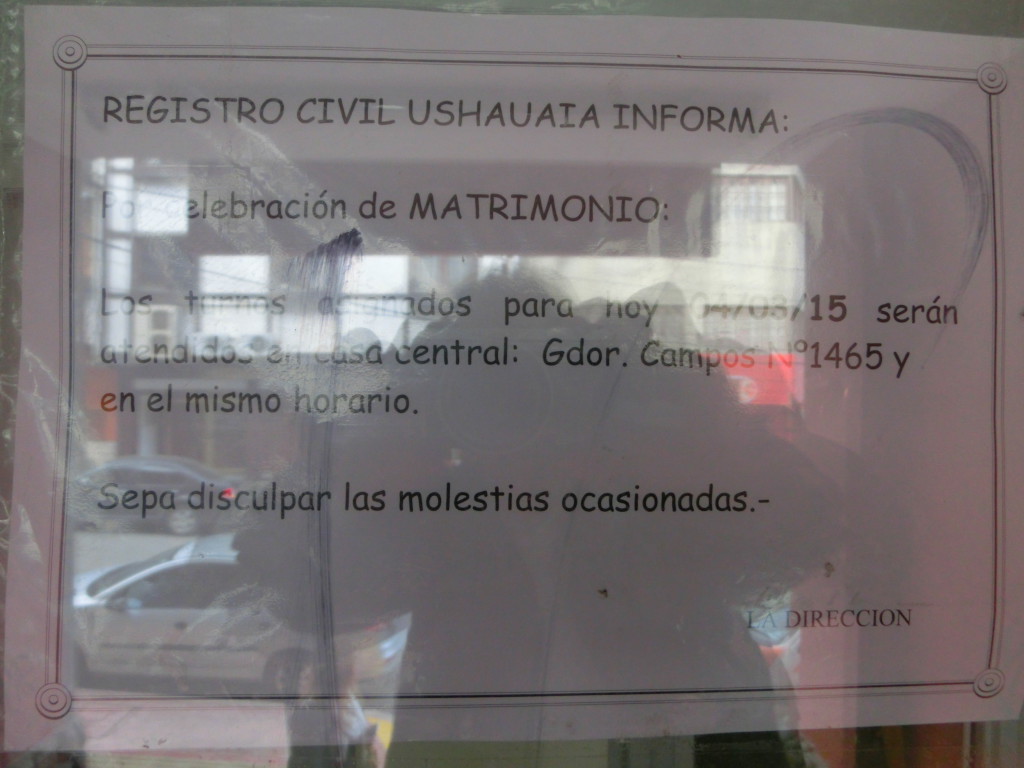 Everybody back in the car, and we drove uphill. In the registro civil, they were surprised to see us again, greetings with kisses, but sending us back downtown…
There the clerk and also Frances, the owner of our b&b place were already waiting for us. Frances had come to take pictures, to assist with translation, when necessary and to throw rice on us. We were very grateful for this. Also our testigos did a very good job. I understood most of what the clerk said, but the 'matrimonial obligations' were translated by Frances in English, so that both would understand in what they have gone into. The text seemed to me very modern and emancipated ( I highlight this, because of course we have stereotypes about the South-american machismo). I regret a bit that I didn't take a picture. The ceremony was quite short, maybe 10 minutes? Here some impressions: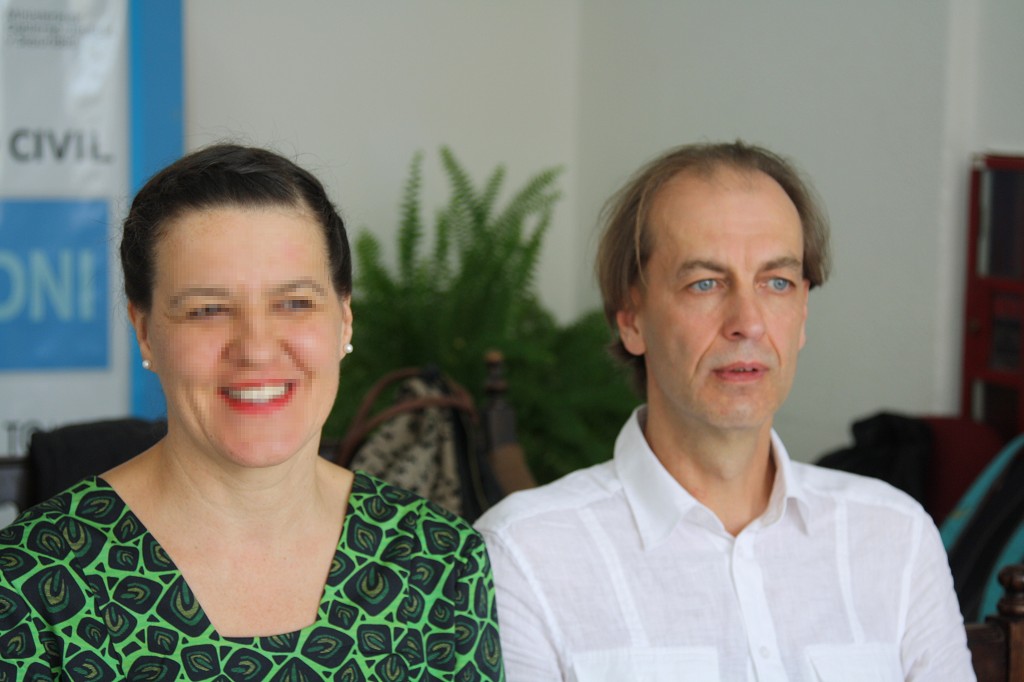 After that we invited our witnesses for lunch and drank champaign, named 'fin del mundo' (which was not bad all)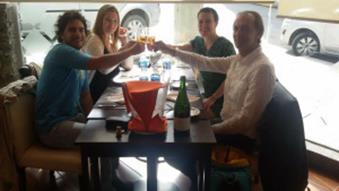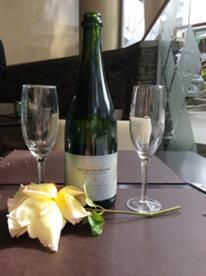 The very last step: going one more, last time to the registro uphill, knocking on the window (because it was closed), and getting the certificate! (All in all we were there 7 times!) just Married!!! Yes it was exciting, but I have to confess, that the preparation of all was much mure exciting then the procedure itself. Thanks again to everybody supporting us!